Lage und Zufahrt

Luegeck apartments is found in Saalbach in the Pinzgau, Salzburg.

address:

Schiliftstraße 504
A-5753 Saalbach

get directions: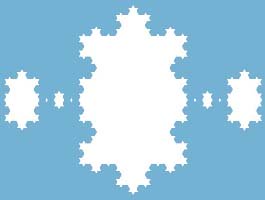 Google Maps:

Luegeck apartments on Google Maps

GPS:

N 47°23'30,7''; O 12°38'33,8'' (WGS84)

how to drive there:

From the East via Salzburg, Linz, Wien, ...
Follow the A1 to Salzburg and exit at "Salzburg West" heading to Lofer. Passing the Walserberg you will find yourself in Germany following the E641 next to the Saalach until you get to the first real crossing you need to consider. Shortly after re-entering Austria, follow the signs to Zell am See. By doing that you will drive through Lofer, then Weißbach and Saalfelden. Keeping true all the time a short tunnel comes up after which you'll have to turn right. You are now in the correct valley which you follow - see below.
From the South via Graz, Villach, Bischofshofen, ...
Follow the A1 to the exit Bischofshofen and follow the signs to St. Johann im Pongaus. This will take you to Schwarzach, then Taxenbach and Schüttdorf. If you go straight ahead in the roundabout you will come to a tunnel and soon Atzing, after which you turn right to Saalbach/Hinterglemm, then immediately right again. You are now in the correct valley..

Follow they street through the small valley ("Glemmtal") to Saalbach (not to be confused with Saalbach-Jausern) and make a right inbetween the gas station and the little chapel. She short tunnel has a crossing in it's middle - turn left to "Schiliftstraße" and immediately left again. On the right hand you will see Intersport and the hotel Kohlmais, on the left there's Haus Wien. 400 meters (a quarter of a mile) later and right as the street starts to get a bit steeper there is Luegeck apartments on the left side.