about Luegeck apartments
Atmosphere
The house itself is in a relatively calm spot since it's not right inbetween bars even though they are only three to five minutes of walking away. It's not exactly an old house but it's not that new either - some items from when Saalbach wasn't such an extensive skiing village provide a cosy environment. Naturally all our apartments have their own kitchen and everything else to make an autonomic life five minutes from Saalbach's center easy. We are on the sunny side of the small valley.
Accommodation
We have room for 2 to 6 people per room. The rooms are convinient and practical as each of them offers a coffee machine, a toaster, a fridge and 4 or 2 hotplates.
In the bedrooms we have either a double or a French bed. Big trundle beds make the living rooms equally comfortable.
Needless to say each apartment has a shower or hot tub and a toilet. Additionally all rooms have cable TV.


Example of a room for 5 people: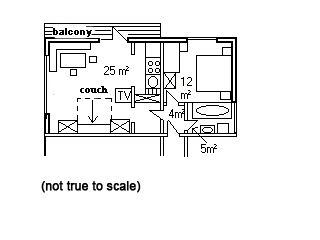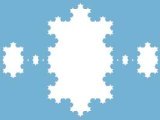 Infrastructure
Parking spots are right in front of the house, maybe even one of the garages is free.
Our heated room for skies and boots is directly next to the front door. If you wish you can have buns delivered each morning.
There are all kinds of shops in the center of the village five minutes from Luegeck apartments. You will find groceries, bars, a schnaps store, tobacco, sport items, ski rental aswell as a ski school, traditional items and much more.

Click here to view some pictures of the rooms.